Comprehensive medical treatment is offered to people with tuberculosis and multi-resistant tuberculosis. This infectious disease is particularly difficult to treat and is highly contagious. Patients are provided with a fully renovated ward, medication (treatment can last up to 2 years), adequate food and a dedicated and caring staff.
The Hogar also has a small pharmacy that allows people to access medication at a lower cost or for free. It is also possible to see a doctor on an outpatient basis. A bazaar is also open to the community several days a week. These two initiatives of the Hogar allow families in the surrounding area to have access to various products and medicines at a lower cost.
The pediatrics department takes care of children abandoned by their families because of malformations. Others are placed at the Hogar by their parents because they are waiting for surgery and need constant care. As soon as their health permits, they can return to their homes.
Palliative care is also offered at the Hogar. Patients can end their lives with dignity, respect and much needed spiritual guidance. If the family of the person who dies does not have the financial means, the Hogar takes care of the funeral and related expenses.
In Peru, the Father-Menard Foundation, in collaboration with the direction of the Hogar San Pedro, offers the opportunity to volunteers to put at the disposal of the most destitute, their time, their knowledge and their skills.
These people leave for a minimum period of 2 consecutive months. They offer the Hogar staff their help and support in their daily tasks. To the patients of the Hogar, they provide support, care, accompaniment, distraction and support.
Volunteers must be versatile, as they will be in contact with children, the elderly, the chronically ill, as well as with the nursing and support staff.
If you are interested in going to Hogar San Pedro, please read our brochure, fill out and send us the following documents by email (Become a volunteer), mail or in person
become a volunteer
Fondation Père-Ménard
Five minutes walk from the station
of the Cadillac Metro
Contact
514 274-7645 (Montreal and its region)
1 800 665-7645 (other regions)
info@fondationperemenard.org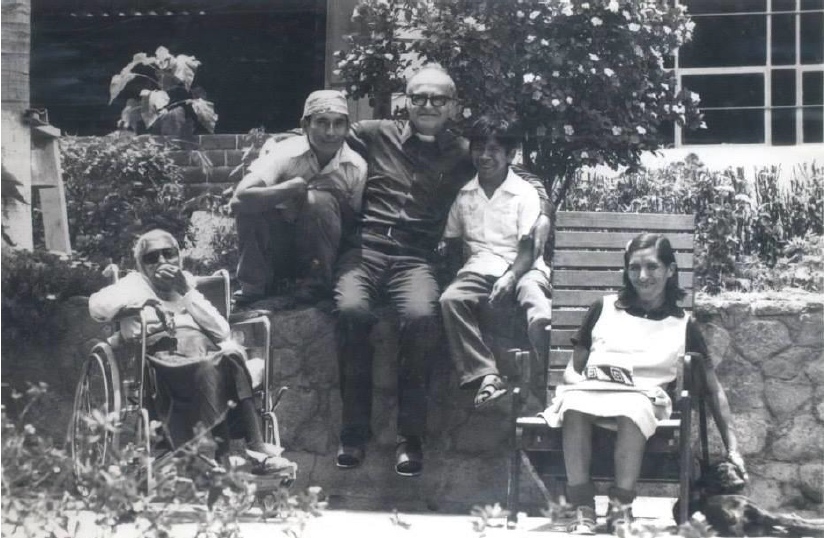 Father Eusebius Menard with the residents of Hogar San Pedro (Peru), a home for the sick, abandoned and poor. Photo from the Foundation's archives.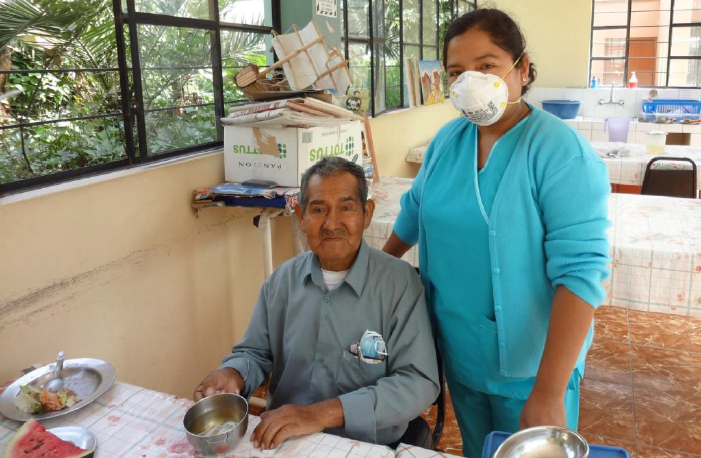 Mrs. Rosa Mamani, head nurse at the Hogar, with Mr. Fernandino who arrived at the Hogar to undergo treatment for tuberculosis.
At Hogar San Pedro, a shelter for abandoned, sick and destitute people, volunteers offer their help to the well-being of people in need. We tell them THANKS!!!