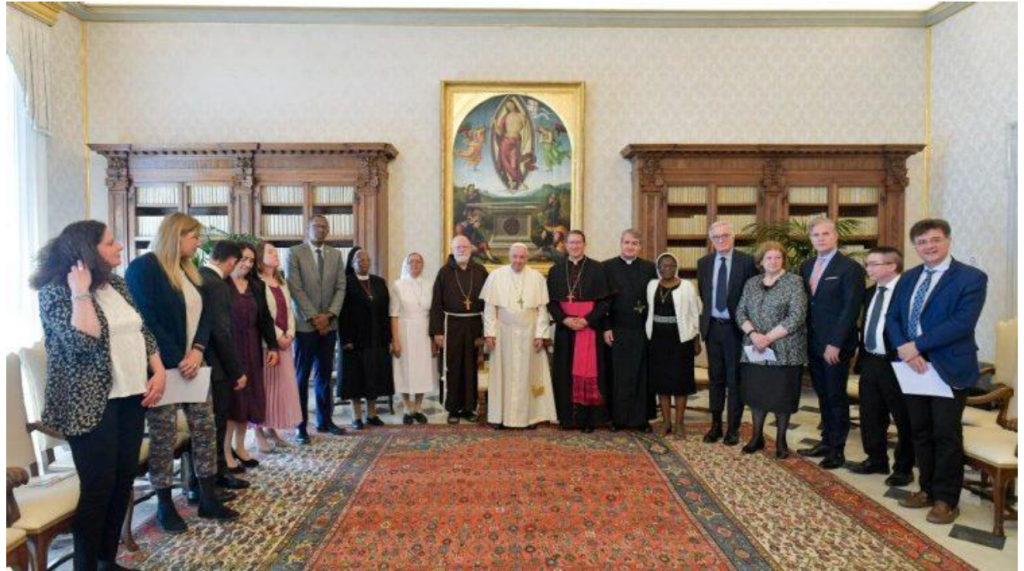 FRANCIS: EVERY ABUSE IS AN OPEN WOUND IN THE BODY OF CHRIST
Pope Francis received 45 members of the Pontifical Commission for the Protection of Minors on Friday, April 29, in the Consistory Hall of the Apostolic Palace. He outlined the future mission of this Commission, which is part of the Congregation for the Doctrine of the Faith, including the establishment of an annual report and closer collaboration with all the other dicasteries.
"I thank you all for your dedication to the work of protecting children, both in your professional lives and in the service of the faithful. Children and vulnerable people are safer in the Church today, also thanks to your commitment," the Pope began by affirming, recalling that the Church must not only be a safe place for children and a place of healing, but also "fully responsible for promoting their rights throughout the world."