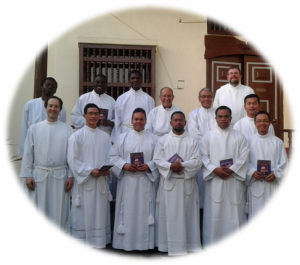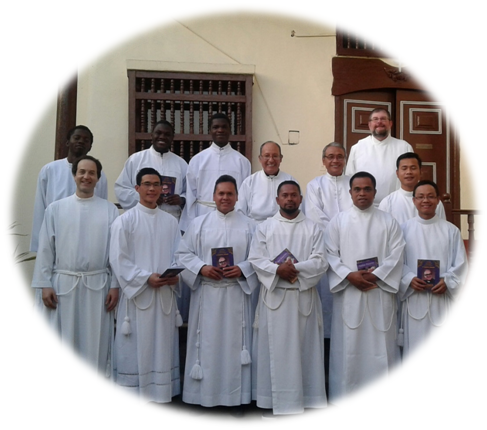 SHARING THE JOY OF THE GOSPEL
LEARNING TO LIVE IN
INTERCULTURAL COMMUNITIES
Dear Brothers of the MSA family, 34 years ago, our Founder at the General Assembly of 1985, mentioned that "very serious efforts" had been made to improve the MSA formation, at the Time of Initiation (Postulancy), at probationary time (Novitiate) and in the permanent formation; And said that in putting it into practice "it seems difficult to establish an international training center", however with a vision of the future, convinced to continue giving priests to the Church, he says: "There is still much to be done in this regard."
In this report, I share the fruit of the execution of the proposal No. 08 of our previous General Assembly (2012), which says: "Considering concrete steps towards an international fraternal life among members of different languages ​​and cultures. We propose that the General Animator and his Council create the International Probation Time by ensuring that the members of the Formation Team speak the languages ​​of the Society; without thereby eliminating the existing Probation times. "
Thank you, Lord, because in six years you have sent us 52 candidates to be trained! Thank you Lord for the MSA event that we live with the vocations of Asia, Africa and America!
The title of the report "Sharing the joy of the Gospel, l learning to live in intercultural communities", gathers the experience of these last years and the projection of the future intercultural formation in our Community. In the challenge of intercultural training, the teachers and the team of trainers are learning.
Your brother:
Abad MARTINEZ CH., MSA
RESPONSABLE
INTERNAITONAL TIME OF PROBATION